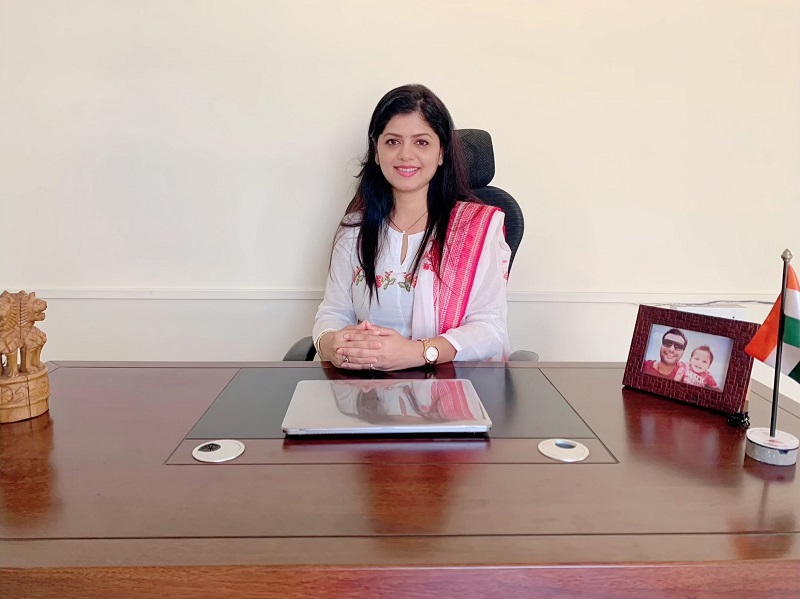 Greetings!!
With immense pleasure I welcome you all to Dr. D. Y. Patil Educational Federation.
The vision of Dr. D. Y. Patil Educational Federation is based on smart work, transference work culture, teamwork and realization of individual responsibility. This philosophy allows us to emphasise on our efforts to adopt the present challenges and think ahead for the future for the growth of society and our nation at large.
Education should be based on doing the things and not just knowing the things. We motivate and give support while understanding the problems during the process of development of solutions. Dr. D. Y. Patil Educational Federation has set specific objectives and planned activities for achieving excellence in all spheres of education where students proudly say that 'I CAN DO IT AND I WILL DO IT NOW' and thereby implement it.
We strongly believe that every young mind is to be moulded in a way best suited with the best skills that individual has and to bring out the best in him/her. To discover the hidden talents of students and to bring out their innovative best. To make our students champions in the professional world and personal level by nurturing them from the best of our mentors, who as a team set them an example by working together and making the place a second home where we value every dream.
A perfect blend of academics and dynamic environment, our campus is certainly going to motivate everyone – the management, faculty and students to deliver their best.
Along with excellent teaching skills, the faculty members are actively involved in the overall development of young students. Our primary objective is to generate a class of qualified, innovative and dynamic professionals to serve the society.
True awakening happens when one is gaining knowledge by continuous learning and implementation. Keep enlightening, keep rising!
Mrs. Anuja Patil
BSL LLB,LLM,B.Ed